The chances of getting a SALE improves by multifold if you show relevant ads to your potential customer at the right time and place. 
Let's discuss this further and understand how 'geo' concepts can help marketers improve their communication more aligned based on the behavioral aspects of the customer.
By definition, "Geotargeting is the practice of delivering content to a user based on his or her geographic location. This can be done on the city or zip code level via IP address or device ID, or on a more granular level through GPS signals, geo-fencing, and more." (source – geomarketing.com)
Many of us get confused between Geotargeting and Geofencing. Let's break it down. 
Geofencing – sets up a geographical fence that triggers certain ads to display only when users pass by
Geotargeting – triggers ads only for a specific set of users who are in the vicinity of a geolocation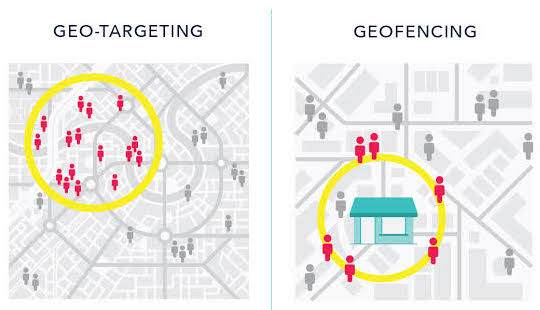 The core idea behind Geotargeting is primarily to leverage user behavior in realtime or from the past location and push them a useful and more relevant message. For example, a customer visiting a cake shop is likely interested in buying a bakery product, showcasing them offers or bakery catalog from a nearby cake shop can be a great strategy and chances of getting a conversion is higher.
Let's look at the top 3 strategies to engage with a potential buyer immensely using Geotargeting.
Recommending Nearby Products
Direction to a nearby store or opening and closing time of the store is quite easy and Google Business helps with that beautifully. However, using Geotargeting can be further personalized by matching a product's location with a buyer's location and behavior.
For instance, personalized email and website content to display products available in the user's nearest store, on the basis of location and time of browsing can help improve the user experience and makes the engagement more aligned to the need.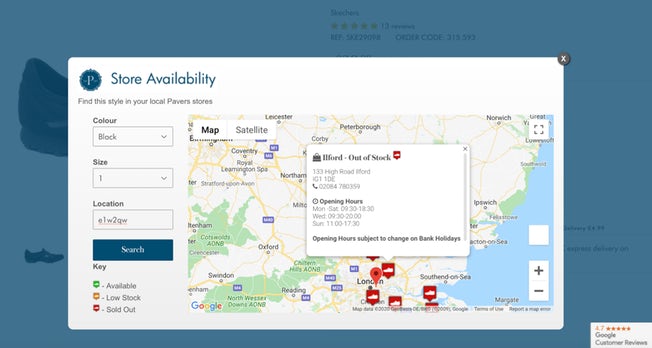 How can this be done? Mapping customer data with the product information to push product recommendations will indeed be a great method to reduce the time a user would take to explore and buy a product otherwise. 
Geotargeting is also helpful for launching merchandise at a location where users were not aware of the store.
The concept is not limited to retail only, this even helps users to get personalized information on flights, nearest airports, events that they might wish to attend based on their historical behavior.
Attracting Customers to Visit Local Store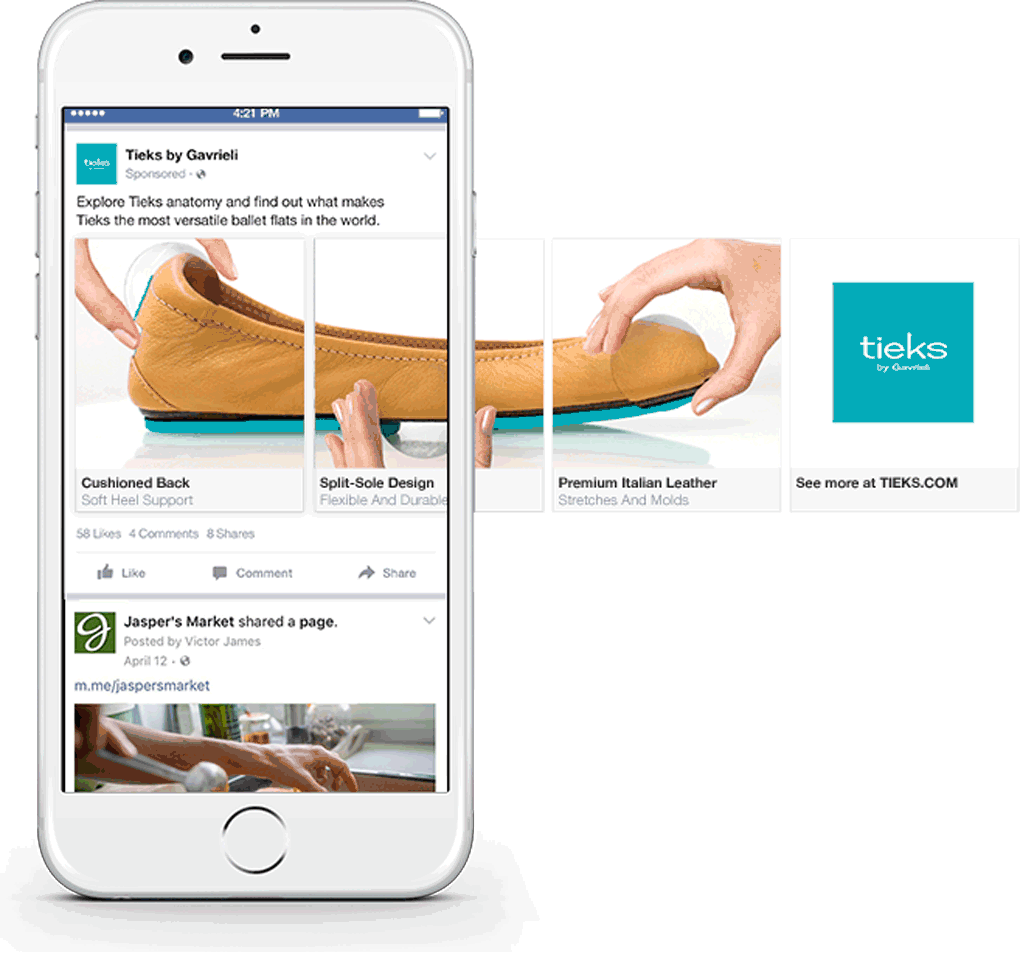 Over the years, the Mom-and-pop stores have evolved and the business owners are more informed about online methods to attract customers. In fact, a survey reveals that 85% of people still prefer to physically purchase products in-store, despite the convenience offered by online shopping.
Considering the given scenario, Geotargeting, if implemented and experimented in the right way by the marketers can improve the store footfalls to a great extent. Incorporating the nearest store information on the web pages and in the email campaigns can be an effective way to drive footfall in-store.
Furthermore, awareness about a particular store and even help with the word of mouth engagement with the user's friends and acquaintances.
Engaging Customers Based on the Influence of a Specific Location
A customer can be targeted at multiple locations for different purposes based on their buying behavior. Consider this, while leaving home to the workplace, a user might drop at Starbucks for coffee and while they are at the office, visit Burger King for lunch. Since the buyer prefers to have coffee from a place in close proximity to their house can be a valuable data point.
Similarly, the time and location for lunch can be used to engage the customer with offers and new product launches. The customer experience can be improved tremendously if the data points are updated on a frequent basis. The fresher the data, the better is the experience of the buyer with a store.
Keeping shoppers up to date about their favorite store isn't the only usage scenario when using geofencing, however. Savvy marketers can also engage consumers within the geographical vicinity of competitors. Burger King famously took on McDonald's using this approach, where customers within 600 feet of a McDonald's were given the opportunity to order a Whopper for a lower cost and then got directions to their nearest Burger King to collect their food.
Marketers can not only engage with their own buyers but can also target consumers within the geographical vicinity of the competitors. For example, Burger King took on Mc Donalds using this strategy, where customers within 600 feet of a McDonald's were given the opportunity to order a Whopper for a reduced price and then received directions to their nearest Burger King to collect their meal.
much needed update pic.twitter.com/H5v092C9RE

— Burger King (@BurgerKing) December 6, 2018
Location Specific Landing Pages Can Be Useful
Having a location-specific landing pages takes you even closer to your customer. Providing content at the right time and place along with the well-defined offers adds tremendous value in the buyer journey. A customer clicking on your ad published for a specific location landing on a page that has standard content and offers can leave a bad impression. Hence, it's a good practice to have customized landing pages for each location, based on the profile of the target customer.
As marketers continue to explore the possibilities of luring the customers based on location – realtime & historical and combining it with the behavior, consumers will likely see communications that are truly relevant for them and as a result, the business can expect better sales.
---
Are you looking for a Digital Marketing Strategy building program? Get details here https://www.digitalmarketinguniversity.com/digital-marketing-strategy-course