Keynote by Aji Issac at House of Lords, London

Our Chief Mentor, Aji Issac in the panel experts at Realty+

Digital Marketing Workshop in Indonesia with the business leaders
About this course
Why is it that some people are able to make amazing strategies and others are grappling with it. Why some strategies give amazing results than that of the others. Are you using opinion as a strategy or are you using the structure to plan a solid strategy that may churn results? The knowledge that you possess makes a big difference. In the past, our parent company hired dozens of freshers and our of them many are working with few the most respected companies globally. The reason being the structures that they learned and which eventually made them a pro in strategy building and planning.
Just after working here for 4 years, I've got a raise of 15x using the structures I learned, now I am working as a Head of Marketing - Shafi Ahmed, Chennai
Our trainer
Course Conceptualized by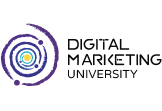 Aji Issac Mathew
CEO, Indus Net TechShu P. Ltd Building Digital Marketing Strategies for businesses since 2002. Know what the students has to say about Aji.
Click Here - Testimonial Wall & Videos
A+ grade Course Syllabus – This is core difference
This is designed by A+ grade thought leaders, doers who are creating success stories every day and channel researchers who knows what are the quick wins of 2019.
Digital is very powerful provided used correctly. The biggest challenge is the vastness it offers. One can spend the whole year working on various things but get very little result or spend some limited time on few selected areas to get exception results. Also it offers few things which other marketing channels may not offer like niche-group branding, research just before sales (some industries have 80%+ market here) etc. Some of it is very critical for SMEs. Did you know over 95% of the business units are SMEs? Being really good at Digital marketing can also help you get very good salaries in SMEs, this career option is very critical for everyone esp when the market is bad.
The biggest gain is there is less supply, a lot lesser than the demand, we are talking about A+ grade professionals, in digital this is the only crowd which will enjoy the true digital growth as they create the max impact. Look at the course we have.
Key highlights:
Digital TG Segmentation including search TG segmentation based of keyword groups, profile TG segmentation based of demographic and behaviour etc. This is key to strategy
Channel Selection excel sheet that helps you select the right channels.
Right message and CTA for every TG-Channel combination.
The 12+ strategy components and how to get it right. This is where a true structure and secret emerges to speed track right strategy making.
How to make ads for different channels, TG and buyer stages.
How to optimize landing pages with right CTAs for better result.
How to manage budget, understand 1:4:12 rule of budgeting, a major mistake that professionals are forced to make. Also see examples of 3 year budget planning.
How to create Digital marketing dashboard for reviews.
How to conduct digital marketing reviews the right way.
Core marketing principles and how it impacts your digital marketing, how to get your positioning right for digital.
How to have the right mix of people in the team and agencies, people factor is critical too, what to outsource, what to keep it inhouse.
4 digital markets, how everything falls under it.
Tools that are critical for all research and strategy. The most consolidated list.
And much more ….
It ain't like other digital marketing courses, this is A+ grade, that makes you ready for industry, that enables you to learn more and attach to your structure, the USP is, what you learn on Sunday changes your Monday, plain and simple, most practical classes ever. At DMU we focus on actionable advice (see what people say about us), so our training sessions help individuals learn the core strategic concepts of digital marketing from a business perspective and learn the best practices for digital communications.