Make Them Future Ready By Helping Them Grow With Digital Marketing
How Can Institutions Help Students Excel In Digital?
Training
01
Students can learn digital marketing to get better offerings
Get Hired
02
A platform to scout out for digital marketing opportunities
Knowledge Feed
03
Get access to a repository of the latest contents in digital
How Can You Get The Best Out Of Our Offerings
Learning Methodology

Digital Marketing Training Overview

The primary objective of this module is to examine and explore the role and importance of digital marketing in today's rapidly changing business environment. It also focuses on how digital marketing can be utilised by organisations and how its effectiveness can measured.

Learning
Outcomes

Explain the role and importance of digital marketing in a rapidly changing business landscape.
Analyse the use of different forms of digital marketing in the development of an online presence.
Integrate social media tools into a marketing communications strategy
Illustrate how the effectiveness of a digital marketing campaign can be measured
Demonstrate advanced practical skills in common digital marketing tools such as SEO, SEM, Social media and Blogs

Delivery
Method

Face to face in a live two-way interactive format with the instructor. Participants will be able to interact over voice or through a chat box.

Certification

Students will be awarded Digital Marketing Foundation course completion certificate.
Course Curriculum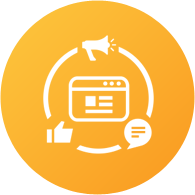 Foundation Course
Before getting into channels, a candidate should have a clear understanding of a business from marketing perspective. Core course will cover necessary skills needed to understand the positioning, values, vision, offerings, long term strategy, revenue model, customers, competitors, USPs, pain points and more of a business set-up.
Channel Courses
Once a candidate understands the core of the business from a digital perspective, it's time to dig deeper into the application layer. Having a hands-on experience on a specific digital marketing channel or a set of channels makes you a rockstar.
Facebook Marketing
Email Marketing
LinkedIn Marketing
Twitter Marketing
Instagram Marketing
Google Ads
Google Analytics
Search Engine
Optimization (SEO)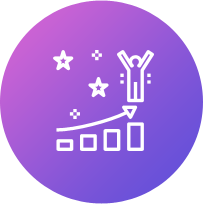 What Else Do We Offer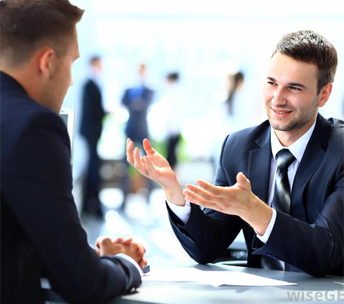 Get Hired
A platform for students to apply for jobs and keep track of opportunities in digital from across the country. Registering on the platform will allow them to build their exclusive Get Hired profile for free.
Career Counseling
This service involves the evaluation of the candidates based on their educational background, affinity towards an industry, social skills and aspirations to devise a roadmap for their long term career success.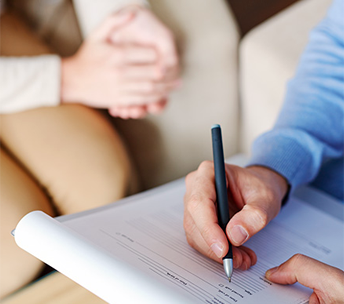 Students can start learning today.
For Free!
We cut through all the digital marketing noise by scanning over 1000 pages of news/content every day and cover the day's most useful digital marketing content.
This Is Why We Do, What We Do
Extremely hands-on, instructor is friendly with a lucid style of training. I still remember the way he paid for each student's PPC project to get them a hands-on experience.
The insights are comprehensive and gave a new perspective on how digital marketing works. I was able to implement the structure and strategy right away into the business.
The content is very good as it allows you to implement learnings right away to the projects. Concepts on competitor analysis, web visits, & budgeting are way better than others.
I remember it to be amongst the best subjects I have studied in MBA. Live demonstrations and conceptual assignments gave us a hand on an understanding of the subject. Highly recommended.
A real eye-opener to the vast ocean of possibilities that exists in the social media domain. A must attend for those who want to capitalize on that.
Session covered the Digital Marketing in overall perspective. Instructor was very knowledgeable and patient in handling a wide range of questions on the subject.
Budgeting is a complex task in digital. However, the structures demonstrated in the workshop to plan digital marketing spend seem to be really useful.
The workshop was exciting and worth every minute. It was highly informative and gave useful insights about digital from a marketing perspective.
Frequently Asked Questions