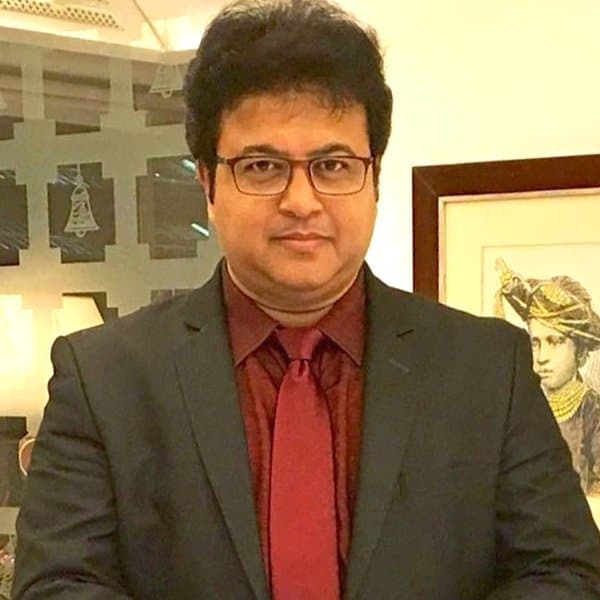 Occupation:

Experience:

Email:

Location:
Executive Profile
A seasoned professional, transformational leader and deft strategist with knowledge, competency and skills transcending multiple sectors with overall experience spanning 26 years+ in Banking, Telecom, Insurance, Multi-level Marketing, Print & Electronic Media, Education & Skills development. Held executive positions as General Manager (ING Life Insurance & Tata Indicom), Vice President (Macmillan Education, Max New York Life Insurance & Star TV Network), Country Head (Chartered Institute of Management Accountants), CEO (BQ Global & Sakal International Interdisciplinary Learning Centre) and Chairman (Alpha Universal Group) - with work exposure in India, South Asia, South-East Asia, UK, Israel, Middle East & other international markets. Over the last 12 years, he is acknowledged as a thought-leader and sector specialist in the domain of Education, Skilling, Coaching, Mentoring & Leadership Development in Educational Institutions, Corporates, Non-Profit Organizations as well as Public Sector Enterprises.
On an honorary basis, Debasish Biswas holds multiple portfolios as Chairman, President, Board Member, Mentor, Coach, Advisor & Consultant with corporate entities, academic conglomerates, healthcare groups, industry bodies & non-profit organizations - where he periodically contributes strategic insights, tactical inputs and operational direction for furthering the cause of Education, L&D, Healthcare, Commerce, Youth movement & Entrepreneurial initiatives.
Key Areas of Expertise
Experience in Heterogeneous Industries Nurturing, strengthening & consolidating competency and expertise in managing diverse and complex organizational / institutional environment with ease - across B2B, B2C, B2B2C & B2G segments. Varied exposure across multi-faceted domains assisted in developing a holistic strategic management understanding of various sectors.
Exposure to National & International Assignments Planning, strategizing & execution capabilities, keeping in view national / global perspectives and benchmarks of organizational performance excellence. Extensive exposure across major metros in India (Mumbai, Delhi NCR, Kolkata, Bangalore, Chennai, Hyderabad) as well as major State Capitals & Tier 1/2 towns. International work experience & exposure includes Nepal, Bhutan, Bangladesh, Sri Lanka, Singapore, Malaysia, Mauritius, Israel, Middle East & UK.
Managed Organizations, Operations & Teams of Varied Dimensions Expertise in managing medium to large-scale matrix organizations in multi-cultural, multi-functional & multi-locational environment. Managed and led teams up to 1100 staff members through robust organization structures in India and abroad.